1945: The start of Rambøll & Hannemann
Two young engineers envisage a company where employees could thrive and grow.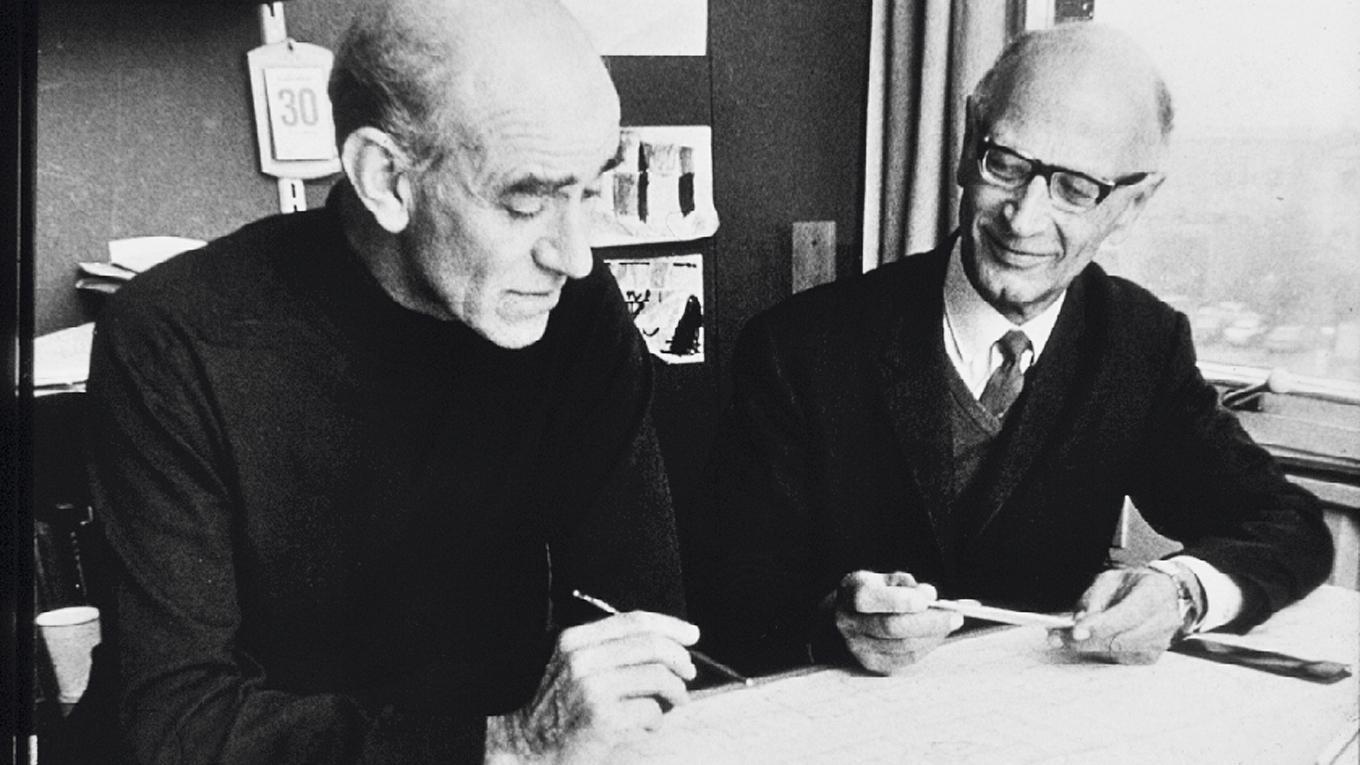 One October morning, two young engineers walked through a door leading out to the Danish Technical University's flat roof in the center of the city. Standing side by side on top of the building, they looked out over the newly liberated Copenhagen. "I don't know if you remember, Johan, that we stood there on the roof and talked about the company we wanted to establish", said Børge Rambøll at the company's 25th anniversary.